Chronic Fatigue Syndrome Treatment
---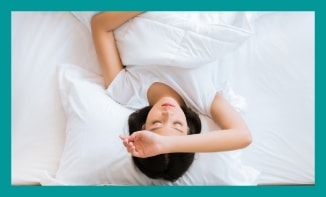 Chronic Fatigue Syndrome treatment at our Guardian featured London clinic: We often find that many patients have been to their GPs and various consultants due to the debilitating symptoms of Chronic Fatigue Syndrome (CFS/ME – Myalgic Encephalopathy).
Unfortunately this chronic illness, affecting multiple systems of the body is poorly understood by mainstream medicine. Patients are often prescribed pain-killers, steroids and anti-depressants for purely chronic fatigue syndrome symptomatic relief. This does little to resolve symptoms and often leads to unwanted side effects.
In our chronic fatigue syndrome treatment, we aim to discover all the parts of your health jigsaw in order to see the whole picture. Chronic fatigue is very often found with many imbalances, so the patient can experience symptoms encompassing multiple systems in the body:
Extreme fatigue
Brain fog
Digestive disturbance
Joint pains
Muscle pain
Rheumatoid arthritis
Yeast/fungal infections
Auto immune illness
EMF sensitivity
Sensitivity to chemicals
Poor tolerance for any exercise
Depression and anxiety
Our chronic fatigue syndrome treatment seeks to understand the root of the imbalance and address it at a fundamental level, so that the body is slowly strengthened, and thus symptoms can resolve. We have worked with numerous Chronic Fatigue Syndrome sufferers and helped them permanently reverse the effects of this condition.
Cutting edge tests, not available through the NHS, are used to find imbalances in the individual's system. These are then addressed with a unique plan incorporating non pharmaceutical treatment, bespoke dietary plans, and guidance for lifestyle. We understand the sensitivity of the CFS patient's system and will work slowly and safely, guiding patients to better health.
We also treat the depression and stress that are often associated with this condition.
"I want to say a HUGE thank you to all of you, especially Deborah. It's taken such hard work and patience to get me to this place and she's been with me every step of the way with her guidance and help. I feel great and I just want someone to pass onto her how much gratitude I have and to thank her for giving me my health and life back!" – Lucy, Edinburgh
It is our profound belief that chronic illness is not a life sentence, and that full recovery is possible.
---
If you would welcome this approach to your Chronic Fatigue Syndrome treatment
Contact Deborah's Medical Secretary for an appointment