Recurrent Urinary Tract Infection Treatment London
---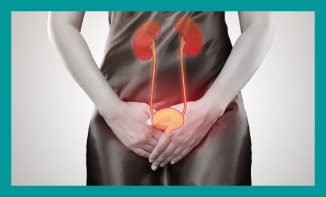 In our recurrent urinary tract infection treatment London clinic (recurrent Cystitis), we use a non pharmaceutical approach. Our Clinic is in a medical house in the world-renowned Harley Street.
Not a single cranberry in sight…..
By the time a patient comes to the our Harley Street Clinic, they will have drunk their body weight in cranberry juice and visited a whole host of GPs, urologists and other medical experts in the field of human 'plumbing'. Most patients will have been given course after course of antibiotics to keep those symptoms, associated with recurrent urinary tract infection, under control.
Symptoms such as:
A constant urge to urinate, sometimes during the night as well
Frequent urination
Discomfort in the lower abdomen
Urine showing presence of blood or 'cloudy'
A flare of symptoms after sex
It is an exhausting and painful condition where the individual has to constantly plan ahead to ensure they have access to a lavatory wherever they go. In fact many patients find they are unable to work and cannot even leave the house due to the very nature of this debilitating condition.
Here at the Harley Street IBS & Autoimmune Clinic, we feel it is wholly unacceptable for any man or woman to have their quality of life impacted in this way. And, whilst antibiotics have their uses, all the patients who come to the clinic explain that, despite taking the antibiotics, the cystitis still comes back. Some patients are given frequent short courses of antibiotics as a 'preventative' measure to ensure they do not get cystitis following sexual intercourse. Other patients are given long courses of antibiotics ranging from 6 months to 6 years for UTI treatment and to keep the cystitis at bay. Yet, despite these methods of medical treatment, the cystitis still comes back.
The Harley Street IBS & Autoimmune Clinic is empathetic to the patients' wishes of wanting a non pharmaceutical long term solution to recurrent Cystitis. The Clinic does not use antibiotics, only licensed non pharmaceutical medicine. A full case history of the patient is taken to help gain a clear and full understanding of why the cystitis persists. The initial consultation is one hour in length and will indicate which diagnostic medical tests the patient needs in order to diagnose the extent of the imbalance in their body, which is causing the cystitis.
Our recurrent urinary tract infection treatment London clinic consists of non pharmaceutical medicine, which is licensed by the UK Government's Department of Health, and is then given to the patient addressing the imbalance which the medical test results highlight. Each prescription is prepared and dispensed to meet the unique needs of each patient.
Our patients find that this gentle approach works better than a one-size-fits-all approach. Whilst improvements in their condition are usually experienced early on, regaining balance requires time. Most patients coming to the clinic have been suffering from the condition for many years.
The treatment also addresses thrush (Candida); a hugely uncomfortable and usually persistent condition often associated with the overuse of antibiotics.
We also address any gut issues, which are often associated with this condition.
A 44 year old female presenting with recurrent cystitis and a history of regular antibiotic use. Very stressful job with long hours:
"I went to see Deborah as I was suffering from a chronic UTI disorder. I had seen a number of very reputable consultants but the only thing that was suggested wherever I went, were long term antibiotics. I knew that this could not be good for me and the side effects would eventually catch up with me, which they of course did.
I went to see Deborah, when I was more or less at a point of despair, really not knowing where to go. She put me on a diet, where I was to exclude a number of foods and watch the alkaline content of what I ate. She gave me a number of natural medicines, that addressed some of the causes and triggers of my condition. I started improving. It took a number of months before I improved to a significant level, but she helped me identify the causes and triggers over this period and addressed them, which no doctor had done previously.
With her holistic approach, she helped me implement the changes that were needed, understand the underlying condition and address it. I am truly grateful to her." Erika – London
References:
---
If you would like treatment for recurrent Cystitis and a natural approach to break the cycle of antibiotic therapy
Contact Deborah's Medical Secretary for an appointment