---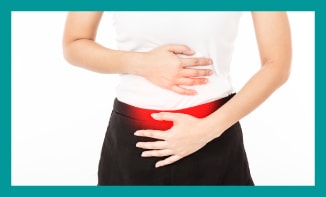 In our PCOS treatment London clinic, we aim to bring the whole body back into balance, which naturally addresses the symptoms.
We use diagnostic functional medicine tests, where necessary, and non pharmaceutical medicine, which is licensed by the UK Government's Department of Health. Each prescription is then prepared and dispensed to meet each patient's unique needs. Our patients find that this gentle approach works best in the long-term management and treatment for polycystic ovaries (PCOS).
Many of our patients had previously been told they had to live with the common symptoms of PCOS such as:
irregular periods or no periods at all
difficulty getting pregnant (because of irregular ovulation or failure to ovulate)
excessive hair growth (hirsutism) – usually on the face, chest, back or buttocks
weight gain
thinning hair and hair loss from the head
oily skin or acne
However, we look to significantly reduce and potentially eliminate these symptoms entirely. We believe that no woman should have to suffer unnecessarily with PCOS and, each year, this busy clinic is delighted to welcome and help a significant number of women suffering from PCOS. We also see a lot of women, who wish to get pregnant and so need their menstrual cycle regulated.
We also address any gut issues, which are often associated with this condition.
"With Polycystic Ovary Syndrome (PCOS), it was like a breath of fresh air finding Deborah. Her treatment was the exact multi-dimensional approach I was looking for and within three months I was back to a regular cycle after having had no periods at all for two years. I would not hesitate at all recommending Deborah, particularly to anyone wanting a holistic treatment for regulating hormone levels." Carolyn – London
References:
---
If you would like to book an appointment
Contact Deborah's Medical Secretary for an appointment