---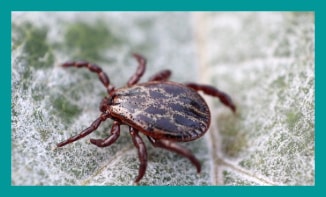 Lyme Disease Treatment at our Guardian Featured Clinic
Lyme disease is an infection caused by the bacteria Borrelia burgdorferi (Bb). The bacteria are transmitted to people and animals by the bite of an infected black legged tick, Ixodes scapularis, commonly the deer tick. As research develops into the transmission of tick borne disease, there are emerging hypothesis that the Lyme bacterium can also be passed through the placenta of a pregnant woman to the foetus—congenital transmission, and transmitted by other insects.
Conventional medicine Lyme disease treatment holds that a short course of antibiotics will clear the infection. Unfortunately this is not the case for many. A growing number of people are finding multiple debilitating symptoms are lasting months and years.
One tick bite can also give people more than one tick-borne disease (co-infection). The Borrelia spirochete bacterium is a hardy and clever organism. It can penetrate the brain blood barrier, the lymphatic system and all organs, creating a complex picture of symptoms that can be physical, neurological and emotional:
Fatigue
Brain Fog
Cognitive impairment
Mould sensitivity/toxicity
Joint/Muscle pain
Autoimmune issues
Food sensitivities
Anxiety/Depression
Neurological problems
Changes in sight
Mood swings/ changes in personality
Night sweats
Lyme disease is known as 'the great imitator' for good reason. Patients we see have often been previously diagnosed with Fibromyalgia, CFS, MS, autoimmune diseases amongst others. At no point are they advised to look at Lyme disease as a possible underlying factor. When symptoms indicate it, this should be ruled out.
And not all tests are equal. Unfortunately, some tests do not test for the co-infections that are very often concurrent with Lyme disease, notably Babesia, Bartonella, Mycoplasma, Ehrlichia etc; as well as various viral infections.
At Harley Street IBS & Autoimmune Clinic, we always seek to understand the root cause of symptoms. This leads us to test for Lyme disease in certain patients whose symptoms are indicative of Lyme, using the most advanced and accurate testing available in Europe. We provide a very in-depth Lyme Disease treatment plan that addresses all facets of it.
The Lyme patient is often nutritionally deficient, showing multiple mineral imbalances due to long-term chronic infections and stress on the body. They can also have a highly sensitive immune system, and are in a state of inflammation and toxicity. We seek to strengthen the body and only work as fast as is safe and comfortable for the patient, using personalised treatment plans to support the cells and organs before beginning to clear infections and balance the immune system.
Recovery from Lyme and co-infections is entirely possible. We believe a bespoke treatment plan encompassing diet, medication, health supplementation and lifestyle can be used to calm distressing symptoms and slowly heal the body from infections, inflammation, and toxicity. We are happy to report that we have had many successful clinical outcomes in our treatment for Lyme disease.
We also treat any IBS issues that are sometimes associated with this condition.
A 28 year old Male, Lyme Disease Treatment:
"I came to Deborah after suffering from severe bloating for a number of years. Having previously been diagnosed negative for Celiac disease through the NHS, I had written off gluten as the source of my ailments. My GP told me I had IBS – a wholly unsatisfactory diagnosis.
After trying a few alternative therapies, I finally found Deborah who endeavoured to get to the source of my symptoms. She ran sensitive  tests and discovered that I am indeed intolerant to gluten. Deborah supported me with a tailored and balanced diet to remove gluten, as well as natural medicine and supplements to rebalance my gut flora. Improvements in my condition were seen within the space of a couple of months.
Deborah also ran a full blood profile and immune test that showed I was also suffering from Lyme Disease, which was not allowing me to overcome the last of my bloating and gut pain. With an altered treatment plan, I overcame Lyme Disease within six months, and am now completely free of any gut issues. I couldn't imagine being free from my condition when I first came to see Deborah, but not only has my bloating stopped, my general wellbeing has been transformed over the past 18 months as well.
In addition, Deborah was flexible throughout with my challenging living situation being based in Uganda. A heartfelt thank you! I would highly recommend Deborah's practice." Gareth – living in Uganda
References
---
For an appointment for Lyme Disease treatment at Harley Street IBS & Autoimmune Clinic
Contact Deborah's Medical Secretary for an appointment