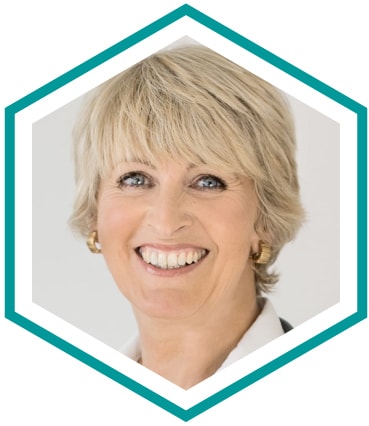 About Us – IBS, Skin & Autoimmune Specialist
Guardian & Sunday Times featured Harley Street IBS, Autoimmune & Skin Clinic London was founded by leading London Autoimmune Specialist & Consultant in Natural Medicine Deborah Grant BSc(Hons) MCMA MBHMA. The Clinic is located in a medical house in the world famous medical street, Harley Street which is a centre for medical excellence.
Deborah has appeared on live television to discuss health issues, including the treatment for IBS. She is a renowned autoimmune specialist, IBS specialist, SIBO specialist, bladder specialist and skin specialist. Regularly asked for expert comment and endorsement by health journalists, she has a Bachelor of Science Honours degree in Natural Medicine with a commendation. Her diagnostic, pharmacology, biology, physiology and clinical training at degree level were all taught by doctors (MD). The panel of examiners included a doctor (MD).
"I've always respected (and truly felt) the level of commitment you have towards your patients." – Raiqa in London
As a leading London Consultant in Natural Medicine, she is a CIGNA recognised healthcare provider. She is passionate about each person's ability to co-create their health, and would be delighted to partner with you in resolving any health issues you currently face.
"On the initial consultation, I felt as if someone was at last listening to what I had to say, taking me seriously and genuinely wanting to help me." – Linda, Ilford
Provides a full spectrum approach to patients health problems. Drawing on her extensive knowledge and experience, Deborah provides in-depth insights into underlying health problems
Treats the underlying problems as well as the symptoms
Where necessary, functional medical tests are recommended and arranged to prove the diagnosis and to help formulate a treatment plan
21st Century Natural Medicine is now being underpinned by scientific evidence, which is leading to an ever-growing acceptance of professional Natural Medicine as a significant contributor to health
High-rate of clinical success according to our own outcomes treating a wide range of digestive, autoimmune, skin  and bladder conditions
Member of The Complementary Medical Association (CMA)
Member of The British Natural Medicine Association (BHMA)
Fully-Insured and practicing a strict Code of Conduct
Consulted for expert comment and endorsement by health journalists
Ehlers Danlos Society listed Medical Professional
National Psoriasis Foundation listed Medical Professional