Migraine Treatment London
---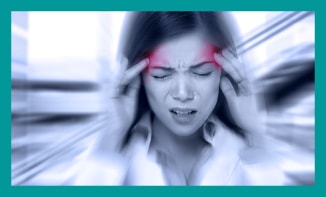 In our migraine treatment London clinic, we use functional medicine tests along with non pharmaceutical medicine. We diagnose and address the underlying issues causing the migraines.
Migraine Treatment London – The misery of migraine….
Those of you who suffer from migraine will know of the incapacitating and unbearable pounding of the head, visual disturbances, nausea, heightened sensitivity to light, sounds and smells; which, quite literally, stop you from going about your normal everyday life. Curtains are drawn, lights are switched off and it is with a mixture of darkness, rest, water and drugs, which gradually conquer the pain.
A migraine attack can last for anything from 4 to 72 hours before sufferers can once again venture out and carry on with their business, not knowing when the next migraine will strike.
It is therefore surprising, being such a debilitating condition, which costs UK businesses a staggering £2.25 billion each year in loss of working days, that appointments with standard doctors usually last a matter of minutes to address a relatively complex condition. I
In the UK alone, the number of people who suffer with migraines is more than the number of those with diabetes, epilepsy and asthma combined.
We do not accept that migraines should be 'managed' as part of someone's normal life – we pride ourselves in identifying the root cause of the migraine and work with the patient to eliminate migraines entirely. The new patient will have a full hour's initial consultation, where an extensive patient history is taken. There are so many triggers for migraines so it requires an in-depth understanding of the patient to know their own personal 'trigger' and what, in turn, may be causing the trigger. We find that this approach to Migraine treatment London clinic works far better than a one size fits all approach.
We use diagnostic functional medicine testing to investigate and determine the clear root cause of the Migraines. e.g. whether it is hormonal, a food intolerance, an immune system issue, a nervous system issue – to name but a few. Non pharmaceutical medicine, which is licensed by the UK Government's Department of Health, is then given to the patient addressing the imbalance which the test results highlight.
Each prescription is prepared and dispensed to meet the unique needs of each patient. Our patients find that this gentle approach works best in the long-term treatment for migraine.
This approach also usually works well for treating any gut issues (IBS symptoms), which are so often associated with Migraine. Hence many of these related symptoms also dissipate or disappear too as the body is brought back to its equilibrium.
We also address any gut issues, which are often associated with this condition.
References
---
If you would like to make an appointment
Contact Deborah's Medical Secretary for an appointment