Endometriosis Treatment London
---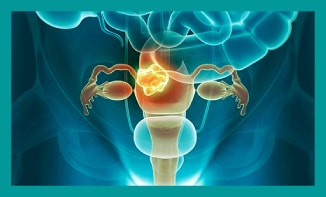 Endometriosis Treatment London – Endometriosis is a condition, which usually responds remarkably well to a non pharmaceutical approach.
Endometriosis Treatment London -It is a surprisingly common gynaecological condition; it is estimated that around 1.5 – 2 million women in the UK have endometriosis. It is a condition where cells, similar to those in the lining of the uterus, are found elsewhere in the body.
The most classic symptoms of endometriosis are:
Painful and heavy periods
Painful sex
Infertility
Bowel and bladder symptoms
Lethargy
Some women experience other symptoms in addition to those listed above whilst other women experience no symptoms at all. Despite the fact that so many women in the UK suffer from endometriosis, there is still no proven cause for the condition in orthodox medicine. However, that does not mean to say that it cannot be treated successfully. Our endometriosis treatment London clinic is tailored to each individual.
The Harley Street IBS & Autoimmune Clinic welcomes women with any amount of endometriosis and aims to treat the condition regardless of the site(s) of the endometrial deposits. In all cases of endometriosis treated at the clinic, imbalances within each patient's body have been found, by way of functional medicine testing. The imbalance(s) can relate to immune function, to hormone regulation, to the nervous system, to name but a few.
Non pharmaceutical medicine, which is licensed by the UK Government's Department of Health, is given to the patient in the treatment for endometriosis London clinic, addressing their specific imbalance(s). Each prescription is prepared and dispensed to meet the unique needs of each patient. In all cases of endometriosis treatment at the clinic, women have suffered from the condition for many years, having experienced little or no respite from the pain via other treatment plans sought elsewhere. However, following our tailor-made treatment, it has been observed that the symptoms of endometriosis either significantly improve or vanish completely.
In addition, many women wishing to start a family have come to the clinic, having been told that there is little chance of them being able to conceive.
This Functional Medicine approach also usually works well for treating any gut issues or IBS symptoms which are so often associated with Endometriosis; hence many of these related symptoms also dissipate or disappear too as the body is brought back to its equilibrium.
We appreciate that endometriosis can leave a woman feeling, understandably, anxious and depressed so their tailor-made prescription will ensure their adrenal function is gently supported to quickly help the patient feel calmer and back to their normal self.
We also address any gut issues, which are often associated with this condition.
A 29 year old female presenting with endometriosis, bladder discomfort and weight gain:
"I have just finished 11 months of treatment with Deborah and am now cured!!!!!!!! In 11 months, we have managed to get my bladder back to normal, to get my yeast levels down from 140 to zero, and i have lost 2 stone 10 pounds in weight so far, which is a bonus. The diet was so simple and easy to follow and the medication was easy to take and stick to. My symptoms have completely disappeared and with Deborah's help, i now realise just how unhealthy i was previously.
I always had stomach ache, bloating and bladder pain, I was always going to the toilet including through the night so i was constantly tired out, stressed and worn out. I was 4 stone overweight and very sluggish and uncomfortable all the time. I had severe sugar cravings and high blood sugar levels. I was also suffering from intermittent bleeding throughout the month which Deborah regulated with one of her prescriptions.
I am now able to control my health through my diet and am going it alone for now, but knowing that Deborah is there for advice, guidance and support whenever i need it. She truly is a miracle worker and i would never have guessed she could sort out all of my symptoms, particularly the bleeding which i have been experiencing since i was 19 years old!!!! I am eternally grateful for her help, support and advice through this last year and i couldn't have done it without her." Sharon – London
References
---
If you would like to make an appointment
Contact Deborah's Medical Secretary for an appointment