---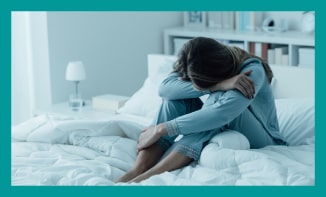 Treatment for depression: At our London clinic, we address your underlying issues and not just your symptoms.
Depression is a mood disorder that causes a persistent feeling of sadness and loss of interest. Clinical depression affects how you feel, think and behave and can lead to a variety of emotional and physical problems. You may have trouble doing normal day-to-day activities, and sometimes you may feel as if life isn't worth living.
More than just a bout of the blues, depression isn't a weakness and you can't simply "snap out" of it.
Although depression may occur only once during your life, people typically have multiple episodes. During these episodes, symptoms occur most of the day, nearly every day and may include:
Feelings of sadness, tearfulness, emptiness or hopelessness
Angry outbursts, irritability or frustration, even over small matters
Loss of interest or pleasure in most or all normal activities, such as sex, hobbies or sports
Sleep disturbances, including insomnia or sleeping too much
Tiredness and lack of energy, so even small tasks take extra effort
Reduced appetite and weight loss or increased cravings for food and weight gain
Anxiety, agitation or restlessness
Slowed thinking, speaking or body movements
Feelings of worthlessness or guilt, fixating on past failures or self-blame
Trouble thinking, concentrating, making decisions and remembering things
Frequent or recurrent thoughts of death, suicidal thoughts, suicide attempts or suicide
Unexplained physical problems, such as back pain or headaches
For many people with depression, symptoms usually are severe enough to cause noticeable problems in day-to-day activities, such as work, school, social activities or relationships with others. Some people may feel generally miserable or unhappy without really knowing why.
Causes
Depression can be caused by a constellation of factors that cause chronic inflammation – inflammatory foods, medications like the birth control pill, reduced sunlight exposure, and loneliness, to name a few – and manifest differently in different people. Some of the symptoms that qualify a person for a diagnosis of depression seem downright paradoxical: increased and decreased appetite, insomnia or fatigue, motor agitation or impairment. Even in one person, different depressive symptoms can appear at different times.
It is important that each person is treated as an individual to find the root causes of their symptoms of depression, so each can be gently addressed and healed. Our treatment for depression at our London clinic addresses the whole person, not just the depression.
---
If you would like to book an appointment
Contact our Medical Secretary for an appointment